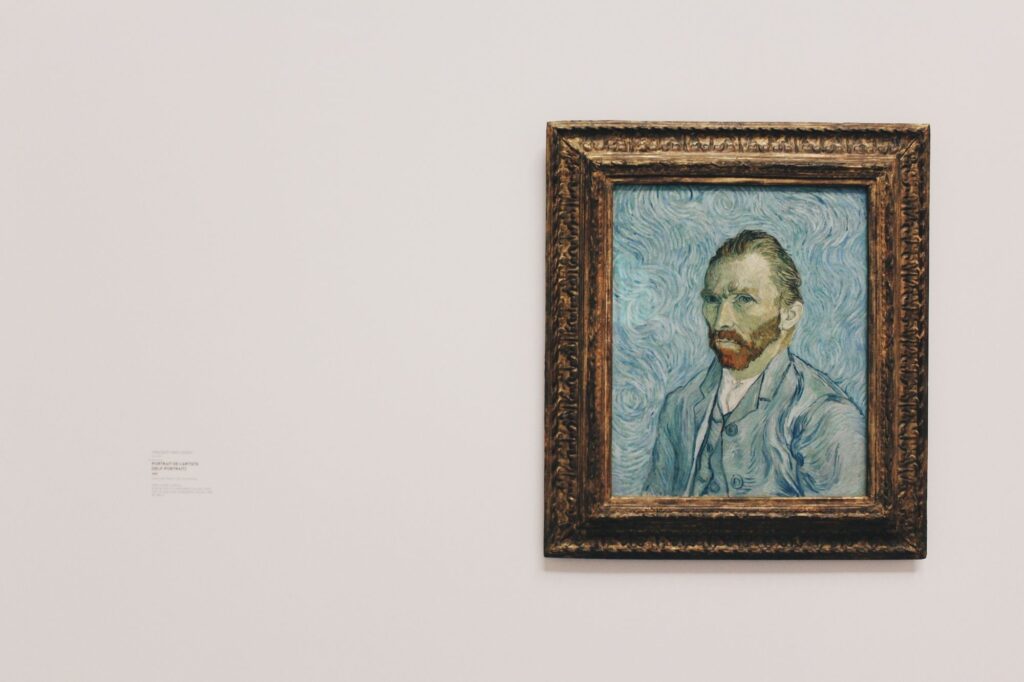 Whether you're an amateur artist or a professional, displaying and caring for your artwork is an important part of the creative process. It can be daunting to figure out the best way to showcase your art, but with a few tips and tricks, you'll be able to ensure your artwork looks its best. Here are 7 tips to help you display and care for your artwork efficiently.
Choose the Right Frame or Hanger
When it comes to displaying artwork, there are two primary choices – frames or hangers. Frames provide a more finished look that can last many years if properly cared for. However, frames can also be expensive and take up more space than hangers. On the other hand, hangers are less expensive and take up less space but may not last as long as frames. Consider what type of frame or hanger will work best with your artwork before deciding.
Hang Your Artwork at Eye Level
To ensure maximum visibility, hang your artwork at eye level so that viewers can easily see it in all areas of the room. This will also make it easier for people to appreciate your art's details and colors without crushing their necks or stooping down too far.
Place Lights Strategically
Lighting is key when displaying artwork so viewers can fully appreciate its beauty, especially if you have dark-toned pieces or paintings on canvas. Placing lights strategically around the room is ideal since it allows light to shine directly on the piece while avoiding harsh shadows, which could detract from its overall appearance. You may also want to invest in picture lights that attach directly to the frame of the painting and are specifically designed for illuminating artworks from beneath them.
Avoid Direct Sunlight
Sunlight can be detrimental to artworks, particularly those of a delicate or sensitive nature. Sunlight can cause artwork to fade over time, resulting in a loss of vibrancy and overall degradation of the piece. Additionally, it can cause certain additives in the pigment to become unstable, resulting in discoloration and muddied hues. Oils, in particular, are especially vulnerable; they tend to break down upon long exposure and adverse environmental conditions such as sunlight and humidity that extract colorant materials from the underlying canvas or painting surface. Fortunately, there are preventive steps collectors and museums can take to protect artwork from extensive UV damage from sunlight. Many ultraviolet-blocking filters now exist for conservation protection purposes; these reasonable investments can make all the difference in safeguarding precious art pieces for future generations!
Dust Regularly
Keeping dust off your art is essential if you want it to look its best for years to come, so don't forget to dust regularly! A microfiber cloth should do the trick, but if there is an excess amount of dust, then use a lightly dampened cloth followed by a dry cloth afterward. Just make sure not to get any water on the painting itself, as this could cause irreparable damage!
Clean Gently
Regular dusting is essential to protecting your artwork from the build-up of dirt, grease, and dead skin cells. Not only does dust impact the presentation of the art piece, but it can also do permanent damage to the artwork over time due to its abrasive nature. When an artwork accumulates dust or grime on its surface, any attempt to clean it will result in a loss of room for visual details and colors. Therefore, it is important to regularly take care of your pieces and be diligent about dusting so as not to mar their beauty and longevity. Dedicating just a little bit of time each week to properly dusting an artwork is protecting your investment from unnecessary wear and tear.
If necessary, you can use mild soap and warm water on a soft cloth gently wipe away dirt and grime on framed works but do not attempt this with any works on paper, including prints, photographs, etc., as they may become damaged beyond repair! Be sure to follow up with a dry cloth after using mild soap and warm water for cleaning framed pieces, too, just like when dusting off those pesky cobwebs around them!
Store Carefully
Storing artworks properly is almost as important as creating them. Poor storage conditions can compromise the lifespan of a piece, regardless of its quality or price. To protect your collection, start by finding an area of your home with little temperature and humidity fluctuations. If you have control over the environment, maintain a moderate temperature of around twenty-two degrees Celsius and ensure the space does not get too damp or humid. When considering artwork frames or presentations, keep in mind that those made from wood, plastic, or metal may differ in their ability to tolerate environmental changes. Lastly, find areas away from direct sunlight, as this can cause fading and irreversible damage to colors over time. You'll be thankful once you've followed these simple steps, as they will save your art for generations to come. Make sure that when storing your art either temporarily or long-term, always keep it flat (not rolled up) in order to avoid damaging creases, wrinkles, etc. Additionally, wrap any framed pieces in acid-free tissue paper before placing them into boxes which will help protect against moisture damage while they're being stored away safely!
With these seven tips, you now have all the information you need about how best to display and care for your artwork properly! Remember that quality framing materials such as acid-free mats are essential for protecting valuable paintings from damage and proper lighting placement, allowing viewers to see all aspects of each piece without harsh shadows detracting from its beauty. Lastly, don't forget regular dusting, cleaning (when necessary), storage methods like keeping pieces flat instead of rolling them up, and using acid-free tissue paper boxes when safely storing framed works. All these steps will ensure that your precious art looks good year after year, no matter where it's hung, displayed, stored, or kept!